Cheshire
Cheshire is a county located in the north west of England. There are many major and/or significant towns in the county including Crewe, Warrington, Ellesmere Port, Northwich, Runcorn and Chester. Chester is the county seat of the area and the home of Cheshire County Council. The county is divided into various official districts - Ellesmere Port and Neston, Chester, Crewe and Nantwich, Macclesfield, Congleton and Vale Royal.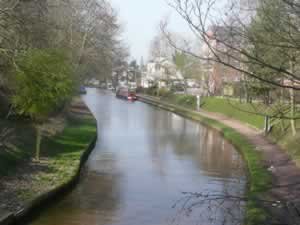 Given the location of Cheshire the county itself has diverse landscapes and commercial activities. The urban sides of the country played a major part in historic commercialisation such as in the Industrial Revolutions - Cheshire was well known for soap manufacturing, weaving and chemical manufacturing, for example and salt has been mined in the area since Roman times. The county is also well known for its connections to industries such as rail, car manufacturing and aviation.
The county also contains some of the most beautiful scenery and landscapes in the country as a whole and, as such, has strong agricultural roots and is the home of the world famous Cheshire cheese. The regional red stone which is quarried in the county is one of the famous features of the county and can be seen in many local houses and in the buildings of Chester Cathedral itself.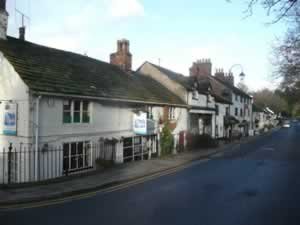 As an area Cheshire is rich in history and probably dates in the record books back to the 900s although there is evidence of prehistoric communities in the county. One of the oldest locations in the county is the town of Chester which was recorded in the Domesday Book under the name of Cestrescir. Its proximity to Wales means that the borders of the county have changed over time and original parts of Cheshire are now parts of Wales. Parts of the original county were also divided off historically to become part of today's Lancashire.
Cheshire is a popular tourist destination and has plenty of things for any visitor to see and to do. A visit to Chester, for example, could incorporate a trip to Chester Zoo or to the city's cathedral. The Cheshire ring of canals is also popular particularly with holiday makers and walkers. Shopping lovers are well served by the county's towns and there are many charming and historic villages well worth a visit including Great Budworth, Alvaney, Styal and Beeston. There are also lots of museums and galleries to choose from in Cheshire. Visitors often recommend the Catalyst Science Discovery Centre in Widnes, the giant telescope at Jodrell Bank, the Salt Museum in Northwich and the Lady Lever Art Museum in Port Sunlight.
---