Northwich
Northwich is a town in the north west of England which lies on the scenic Cheshire Plain. The town is in the county of Cheshire and stands at the confluence of the River Weaver and the River Dane. The 'wich' in Northwich is a place naming term that denotes a place where salt can be produced. In this context 'wich', or sometimes 'wych', is often used to describe a place that has a supply of briny water of some sort from which salt can be produced. The motto of Northwich (Sal est Vita) means Salt is Life.
The first people known to have produced salt in the Northwich were the Romans who named the town Condate. The word Condate means the 'confluence' - the fact that Northwich was located on the confluence of two rivers made it an even better location for the Romans. It is thought that there may have been a Roman fort in the town at some point.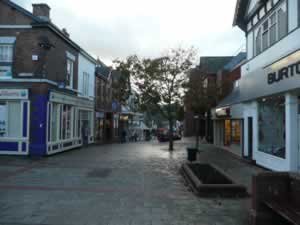 Northwich was given a mention in the Domesday Book when it was referred to as Norwich. The area was ruled by the Earls of Chester at this point after which it became a Royal Manor until it was given to the Earls of Derby in the 1400s. The town is believed to have held market status since the 1500s. It was not until the 1600s that salt production again became a major concern in the area.
The salt mined here was also used in a variety other industrial process over the years. It was, for example, used in the chemical industry and in the manufacture of soda ash. The production of salt has been a major industry for Northwich over the years to the extent that steps have had to be taken in recent times to shore up the original mines as the town itself was suffering from subsidence problems due to excessive salt mining in the past.
Visitors to Northwick usually enjoy a trip to the town's Salt Museum which is housed in the town's old workhouse. This is a great way of learning more about the town and the area's links with salt production at the same time. A visit to Marbury Country Park is also a treat and the Northwich Community Woodlands have brought together some of the town's best examples of natural parks and places of scenic beauty. The town also holds the Northwich Festival each year in August and the Thundersprint motorbike competition in May. The visitor centre at the Anderton Boat Lift is also fascinating for boat and canal lovers.
Links:
---