Macclesfield
Macclesfield is a town in the county of Cheshire in the north west of the country. It is the main centre of the Borough of Macclesfield which was voted the fifth happiest district in Britain in a survey in 2008. Macclesfield lies on the River Bollin and lies in the east of the county.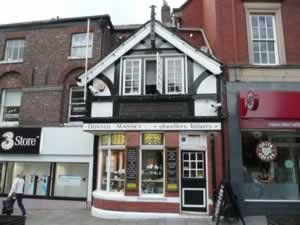 The town is often referred to by the name Treacle Town by locals. This nickname (depending on who you talk to) may refer to a supposed incident where treacle was spilt on a local road by a merchant and the local poor people rushed to collect it up. Or, as is perhaps more likely the case, it refers to the old practice of mill owners who used to give barrels of treacle to weavers when they were without work. Many locals also refer to the town as Silk Town due to its strong past connections with the silk trade.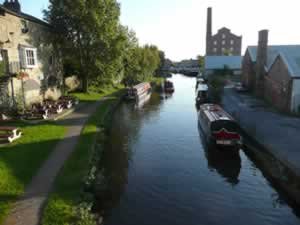 In the Domesday Book Macclesfield was known as Maclesfeld and the town was also historically known as Makeslesfeld. The name itself may well be based on the term Michael's Field. The town was given a coveted Royal Charter in the 1260s and around a decade later the church of St Michael was constructed. The charter allowed the town to run a market every week and to hold two fairs a year (the Barnaby Fair and the All Saints Fair).
Macclesfield is historically perhaps most famous for its textile manufacturing past, especially in silks. At its height the town was the largest manufacturer of silk textiles in the world. People in the region probably worked with silks as a cottage industry before the large mills and factories were established in the area. Part of the reason for the town's economic growth in the days of the Industrial Revolution can be linked to the building of the Macclesfield Canal in the early 1800s. The local football team, Macclesfield Town FC, are nicknamed The Silk Men.
Visitors can visit the town's Silk Museum to learn more about the town's history and manufacturing heritage. Macclesfield River Park is also a popular destination both with tourists and with locals. This park stretches across around 70 acres close to the town. The town also has a range of shopping opportunities including its well known indoor market which is open most days. Walkers and hikers will also enjoy walking along the length of the Macclesfield Canal.
Links:
---