Nantwich
Located in the south of the county of Cheshire, Nantwich is a small town in the north west of England that makes up part of the Borough of Crewe and Nantwich. The town is situated on the River Weaver and the Shropshire Union Canal runs through it as well. It is thought the first significant settlers in the town were the Romans who mined salt in the surrounding area to supply their troops at local forts in the region.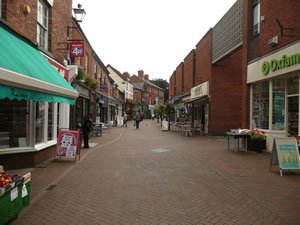 During the Norman invasion of England Nantwich was razed to the ground and the town suffered many attacks from the Welsh over the years. In the 1580s the town was virtually destroyed by the Great Fire of Nantwich and the town had to be rebuilt quite a few times over the years. In the times of the English Civil War Nantwich stood firm as probably the only town in the county to completely come out on the side of the Roundheads and as such it was a target for the Royalist forces culminating in the Battle of Nantwich in 1644.
The 'wich' in Nantwich is a suffix that is often used to describe a place where salt is produced. A 'wich' (or 'wych' as it is sometimes known) is a brine water source from which salt can be produced. In the Domesday Book there are eight salt houses registered in the town. At this stage the area was ruled by the Earls of Chester. By the end of the 16th century it is thought that the industry had grown so much that there were over 200 salt houses in the town - this was probably the peak of the industry here which died out in the mid 1800s.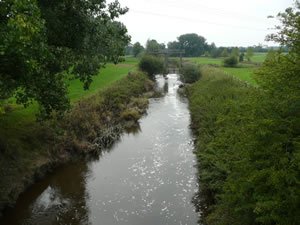 The salt in the Nantwich area was also widely used in other industries through the years. It was, for example, used to produce the local Cheshire cheese and was also widely used by tanneries. Tanning was a major business in Nantwich until the 1970s.
There are many things to see and do in and around Nantwich for visitors. The Hack Green Nuclear Bunker, for example, which is close to the town, is a fascinating visit. The Nantwich Canal Centre is also popular - here you can hire a canal boat for the day and take a trip around the local canals. The medieval church of St Mary's is also well worth a visit as is Nantwich Museum.
Links:
---