Church Lawton
Church Lawton is based in Cheshire in the north west of England. It is part of the Borough of Congleton and lies close to Stoke on Trent. The area is designated as an 'ancient parish' in its own right although some historians believe that the village was originally part of the nearby ancient parish of Astbury which is now know as Newbold Astbury.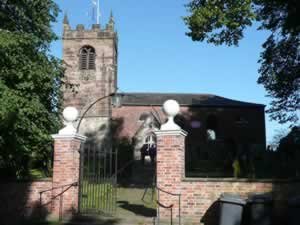 The area itself has probably been inhabited since prehistoric times and the site of the Church Lawton Barrows is a popular visitor attraction. This is one of the most important Bronze Age sites in this area of England. The Barrows are probably the most significant visitor feature in and around Church Lawton. Two out of three of the barrows built on this site remain today. The site here is particularly notable for its stone circle.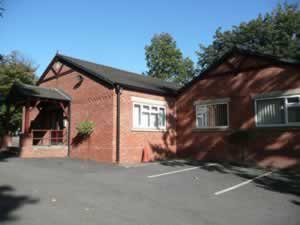 Church Lawton most likely got its name from the Saxon word Lawton which means 'the farm by a mound'. The mound here is held to be the small hill which is now the site of the village's parish church. In the Domesday Book the village is referred to as Lautune which was under the control of the Norman knight Hugo de Mara. In following years the town remained part ruled by the church and part ruled by the local squire who was part of the Lawton family until the Reformation when the then squire, William Lawton, purchased the church lands from the King.
The church here itself, All Saints, is thought to have originally been built around the 11th century. The site is held to be the place where the body of St Werburgh was kept on its journey from Lincolnshire to Chester. During the years the church has been rebuilt and extended/modified a number of times and it is now a listed building.
The Lawton area was predominantly agricultural in terms of local industry although some mining of salt and coal has been recorded in the area through the centuries. During the 1600s the village also became the site for an iron making furnace and the manufacture of pig iron played an important part in the local economy for many years. In the 1700s the Trent and Mersey Canal also had an effect on the village. This area of the village is still popular with walkers and visitors who enjoy walks along the canal or passing through in traditional narrow boats.
---